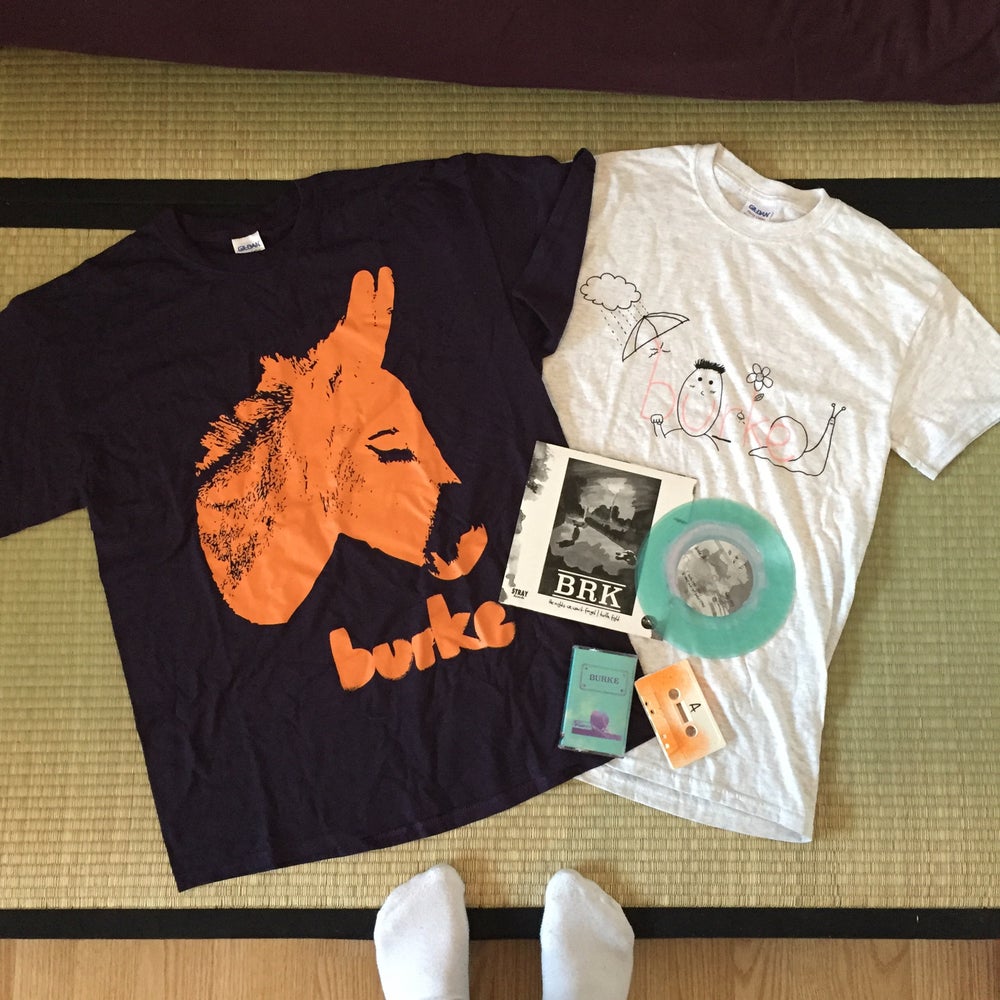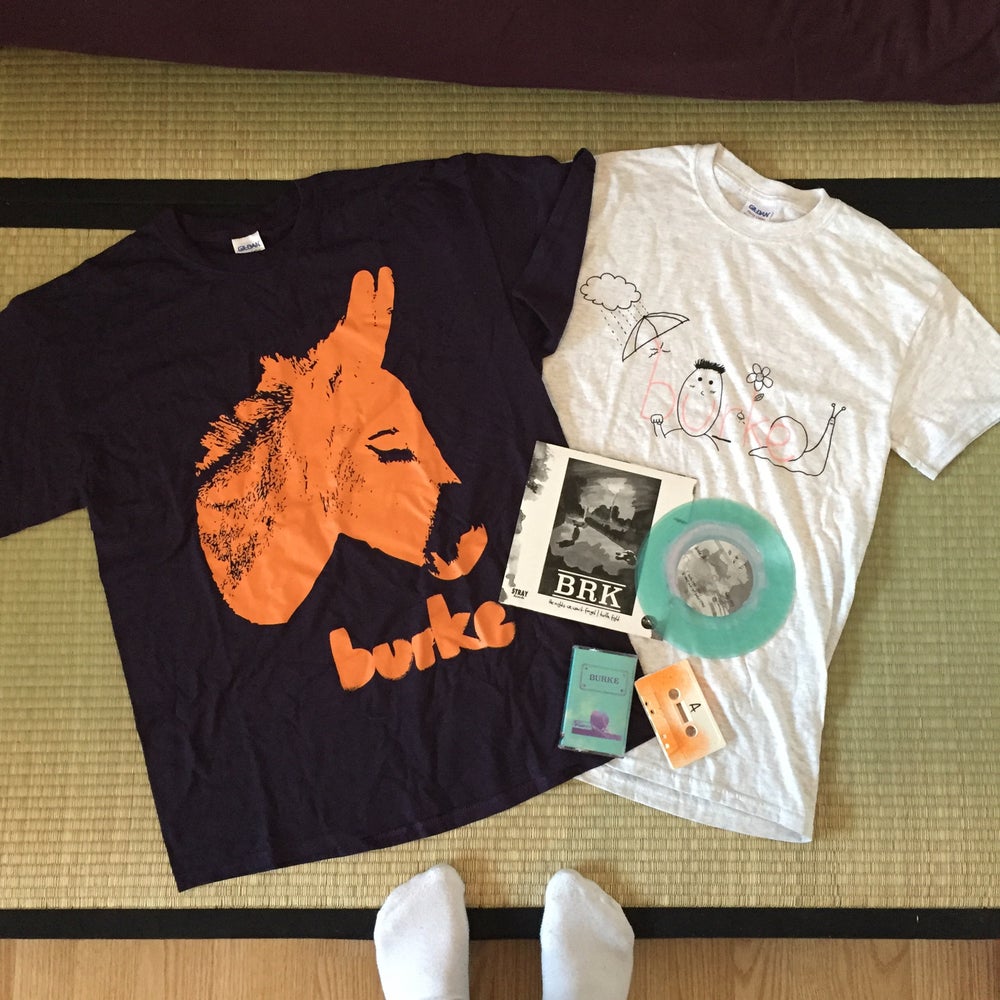 Burke (7"/Tapes/Shirts)
by Burke and Two Minutes Union
€3.00 / On Sale
GRAY SHIRTS ARE SOLD OUT
This is all we have left currently. It's not much. 2 tapes, a couple records, and very few t-shirts in limited sizes. Help us get rid of these cool things :)
All the info you need:
Shirts are Gildan Heavy Cotton (heather gray/some-rather-dark-heather purple-ish colour.
Tapes are custom sprayed (orange on white)
7" comes on Electric Blue w/Baby Pink in a beautiful sleeve and with a booklet, both designed by SPEC. Includes a digital download code. Limited to 250.
If paypal doesn't work for you, write an e-mail to wholerecords@mail.de.
Music videos:
Turtle Fight by Burke
Sleep and Get Sober by Two Minutes Union
stream/free download:
Burke / Two Minutes Union - Split by Whole Records
feet are not for sale.